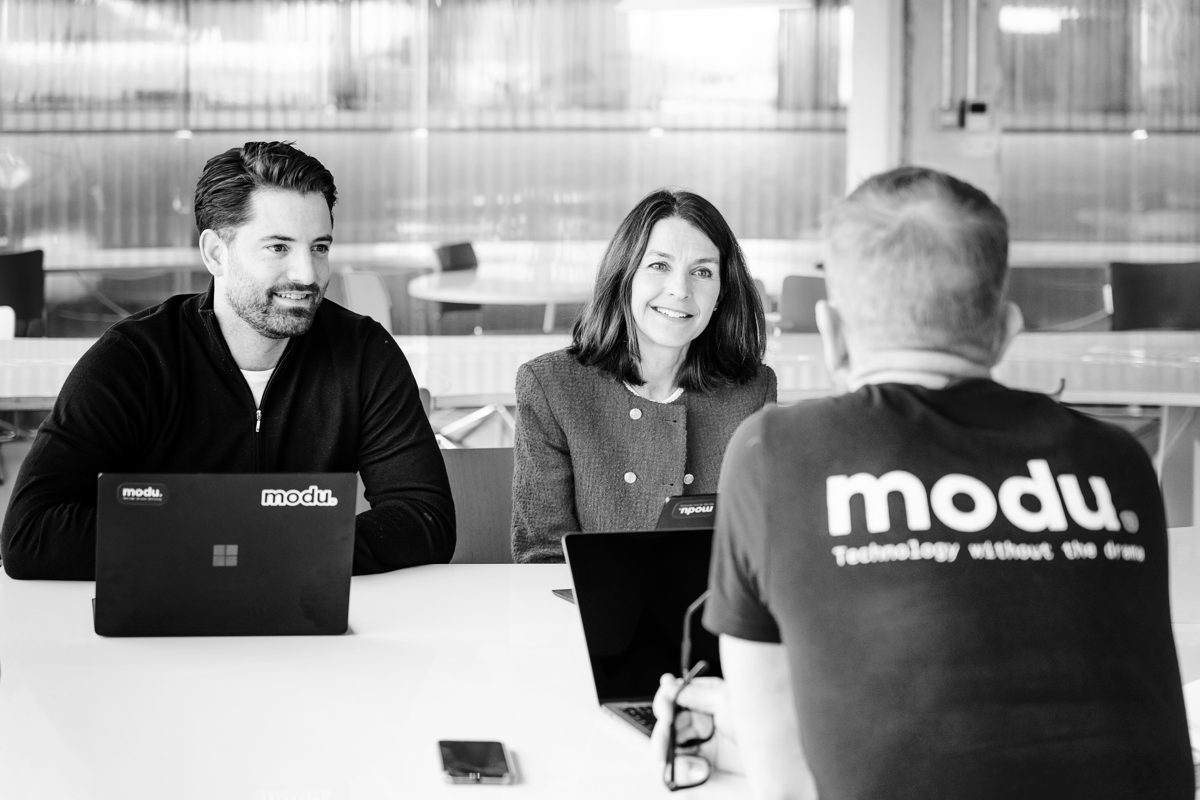 Join us - a growth, design and delivery consultancy!
Bringing together consulting and delivery expertise, we solve our customers' most pressing business problems. Leveraging the power of cloud-native technologies and modern delivery patterns to achieve impactful outcomes at scale: we call it outcome-driven delivery.

And at a time when volatility is the only constant, delivering meaningful value at pace for our clients is, we believe, the only way to help them create opportunities in an unstable world.

Which is why we've developed a 15 day approach to identify the solution supported by a delivery model of meaningful outcomes every 60 days. Allowing our clients to embrace adaptability into their operating model and plan for the unexpected.

So, what does this mean for you?
Due to the often complex nature of our clients' challenges, it creates genuinely interesting and varied work, giving you heaps of learning opportunities and times to shine!

When you're unlocking value at pace, you'll get great satisfaction from seeing the impact you can have in a short time - a great motivator for doing your best work.
Our approach helps us and you build trust quickly with the client, allowing you to foster deep relationships and become a trusted advisor for the long term.
Delivering on our promise takes expertise - and you'll be working with, and learning from, some of the most talented and experienced growth strategists, design and delivery practitioners in the industry.
You'll be working with the latest technologies and modern delivery patterns - keeping you at the forefront of today's ever changing tech and approaches.
If you want to be part of an ambitious company, built on a reputation for thinking differently and delivering meaningful value, then we want to hear from you.

Perks & Benefits
Generous salaries

We offer generous and competitive salaries

Hybrid working policy

We believe in remote teams so you'll have the opportunity to work from home or wherever you want

Flexible hours

We trust you to work the schedule that's most productive for you and your teammates. We have core working hours with flexibility either side

Paid Holidays

27 days holiday + bank holidays

Day off on your Birthday

We don't believe anybody should have to work on their birthday so offer an additional day's holiday

Team Socials
Our Values
Bold Ambition

We value bold ambition over taking the easy path.

Pathfinder

We value being navigators over being dogmatic.

Punk Spirit

We embrace individuality and challenge the status quo.

Seeing the world as it is, not what we want it to be

We value being realistic, over idealistic.

Delivering the art of the possible

We value positive progress and achievement in times of adversity.
Already working at modu.digital Ltd?
Let's recruit together and find your next colleague.